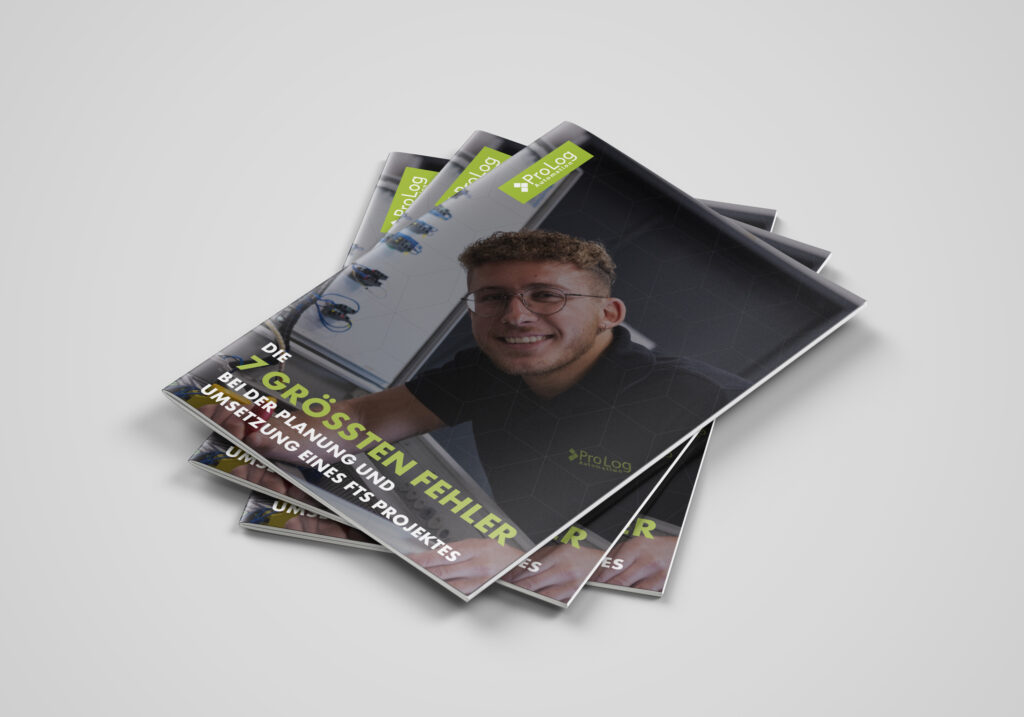 Your free manual for AGV users
The 7 greatest mistakes in AGV planning and implementation
AGV users face many challenges when implementing their AGV projects. Errors often occur that can quickly doom the entire project to failure.
Don't worry. This will not happen to you with your project!
As a market-leading AGV service provider, we would like to provide you with a guide that bundles the 7 greatest mistakes in AGV planning and implementation and ideally prepares you for your AGV project.
Make use of the knowledge gained. Implement your AGV project successfully
In our manual you will learn, among other things, how to:
We are convinced that automated guided vehicles are the future of in-house logistics.
With our many years of experience and our expert knowledge of automated guided vehicles, we support AGV users and manufacturers in realising their projects and service cost-effectively, on schedule and independent of manufacturers.
ProLog Automation is the market leader for AGV services and offers you 7 pieces of advice for AGV projects in this guide.
Ensure success for your AGV project and design all relevant processes efficiently, safely and measurably.
Download your manual The 7 greatest mistakes in AGV planning here!